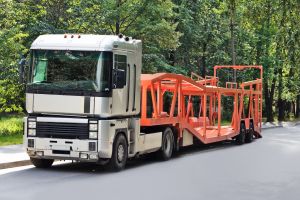 Waseca, MN. Hot Shot Insurance. Quality Coverage At Great Rates.
Introduction
If you're in the fast-paced world of hot shot trucking in Waseca, MN. , adequate insurance isn't just a recommendation—it's a necessity. This article delves into hot shot commercial trucking insurance solutions from The Randy Mulcahey Agency.
If you require personalized advice, call us at 507-521-8498, or click here -

Why Special Insurance for Hot Shot Trucking?
Hot shot trucking involves time-sensitive loads and unique scheduling, requiring specialized insurance coverage. For more information tailored to your needs, contact The Randy Mulcahey Agency at 507-521-8498.
Time-Sensitive Coverage
Specific insurance for urgent, time-sensitive deliveries.
Driver Protection
Comprehensive insurance options that cover both drivers and cargo.
Financial Security
Financial protection against liability claims and losses.
Types of Claims Covered
Hot shot trucking insurance with The Randy Mulcahey Agency can cover various types of claims, including:
Vehicle and Cargo Damage
Driver Injuries
Time-sensitive delivery failures
Third-Party Liability
Determinants of Insurance Cost
Several factors influence the cost of hot shot trucking insurance, such as the types of goods transported, mileage, and your safety record. To get a personalized quote, call us at 507-521-8498.
Getting Insured with The Randy Mulcahey Agency
If you're in the hot shot trucking business and want comprehensive coverage, get in touch with the experts at The Randy Mulcahey Agency via 507-521-8498.
At the End of the Day...
Hot shot trucking comes with its own set of challenges and risks. That's why specialized insurance from The Randy Mulcahey Agency is crucial for your peace of mind and financial security. To get started, call 507-521-8498 today.
Ready to take the next step? Complete our online quote request form to get started.