Welcome to The Randy Mulcahey Agency, your reliable provider of Short-Term Rental insurance in Waseca, MN. . We recognize the unique risks associated with short-term rental properties and are committed to protecting your valuable investment. Our comprehensive Short-Term Rental insurance policies offer financial security and peace of mind. With our personalized approach and competitive rates, we are here to assist you in finding the ideal coverage for your needs.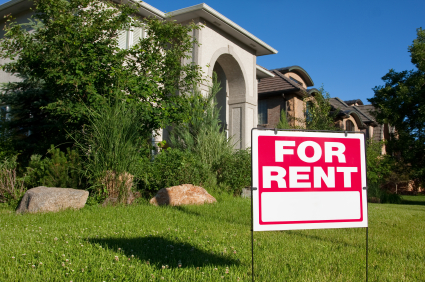 Why Short-Term Rental Insurance Matters
Short-Term Rental insurance is a critical requirement for any property owner in the rental business. Regular homeowner's insurance may not offer comprehensive protection for rental scenarios, making Short-Term Rental insurance a vital safeguard. It covers property damage, legal liabilities, and loss of rental income, providing you with the financial protection you need to run a successful rental business.
Our Short-Term Rental Insurance Coverage
At The Randy Mulcahey Agency, we offer extensive Short-Term Rental insurance policies tailored to meet the unique needs of property owners in Waseca, MN. . Our flexible coverage options include:
Property Damage: We provide coverage for any accidental or malicious damage to your property or its contents.

Liability Protection: Our coverage includes legal expenses and liability costs in case a guest is injured on your property.

Loss of Income: In the event your property is temporarily uninhabitable due to a covered loss, our policy covers the lost rental income.

Emergency Assistance: For any unexpected issues that might arise, we provide 24/7 emergency assistance.
Why Choose The Randy Mulcahey Agency?
When it comes to protecting your investment, choosing the right insurance agency is crucial. Here's why you can trust The Randy Mulcahey Agency:
Local expertise: We are based in Waseca, MN. and have a deep understanding of the specific risks and insurance needs in our community.

Personalized service: Our experienced agents take the time to listen to your concerns and assess your unique requirements, ensuring you receive tailored coverage.

Strong relationships: We work with reputable insurance carriers to provide you with reliable and comprehensive Short-Term Rental insurance options.

Competitive rates: We understand the importance of affordability. Our team will find you cost-effective insurance solutions without compromising on coverage.

Claims assistance: In the event of a claim, our dedicated team will guide you through the process, providing support and advocating on your behalf.
Get a Free Quote Today
Safeguard your investment with extensive Short-Term Rental insurance coverage from The Randy Mulcahey Agency. Contact us today for a free quote. Our experienced agents will assess your needs and help you find the perfect coverage that fits your budget. Call us at 507-521-8498 or fill out our online quote request form to get started.